View Pictures and Rental Information Below:
This Indian Shores, Florida vacation rental is available all year round. Rent direct from the owner and save! See photos below:
The sunsets in Indian Shores are epic!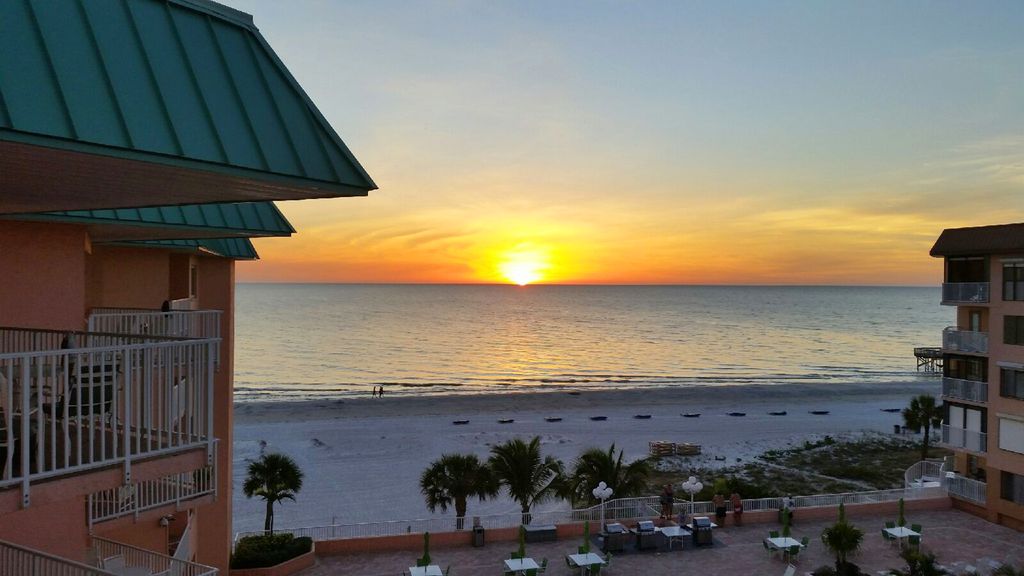 Here's your view from your balcony.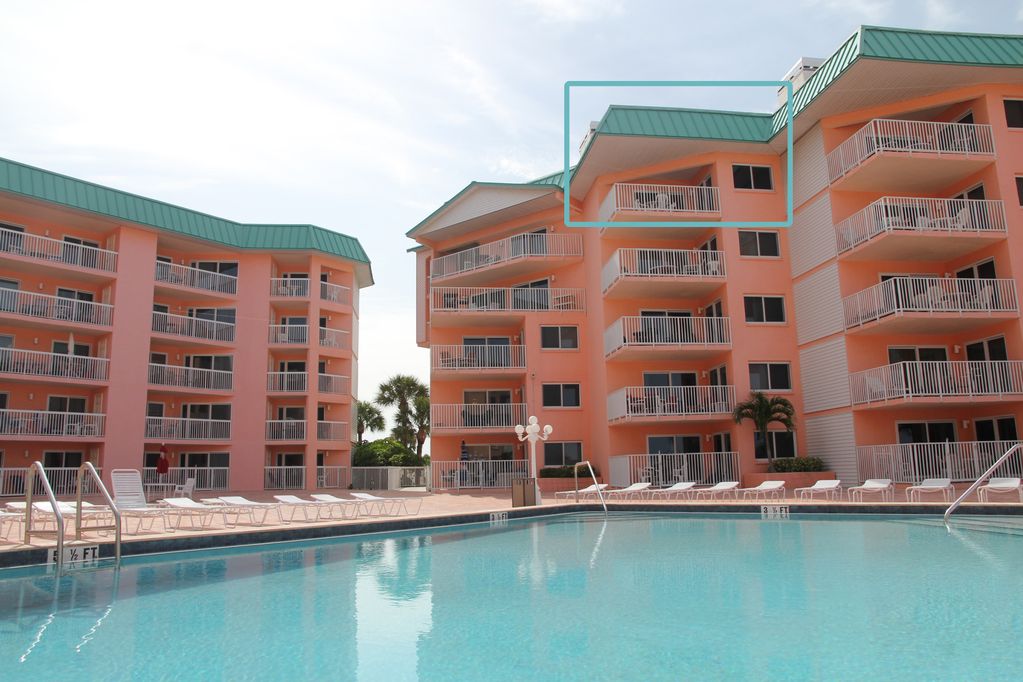 Your balcony overlooks the pool, beach and ocean.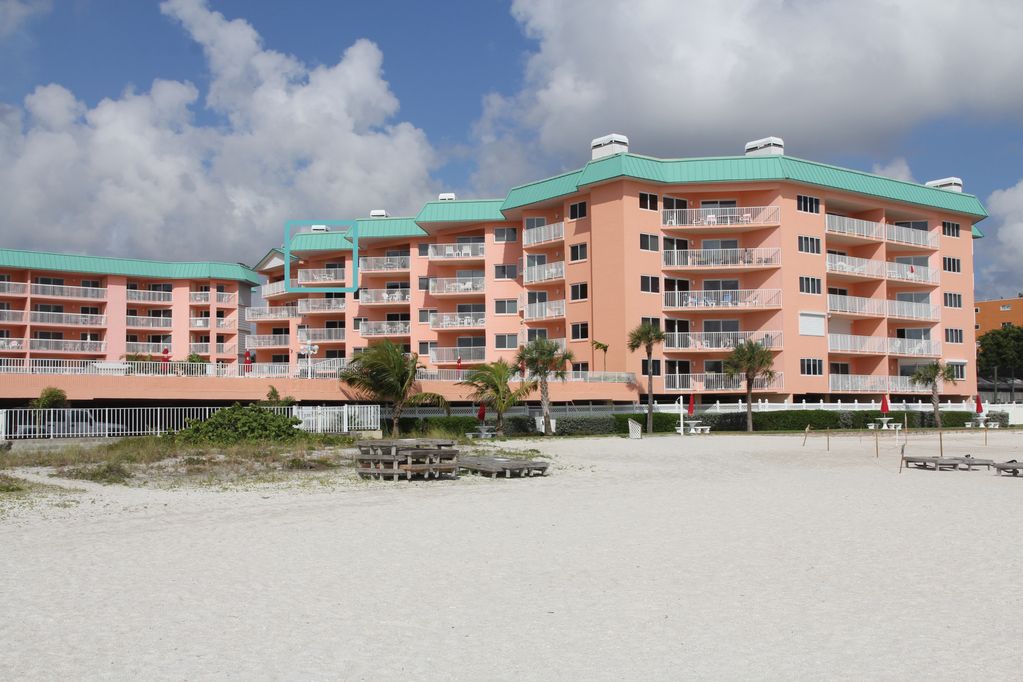 Keep an eye on the kids at the beach while you enjoy your morning coffee.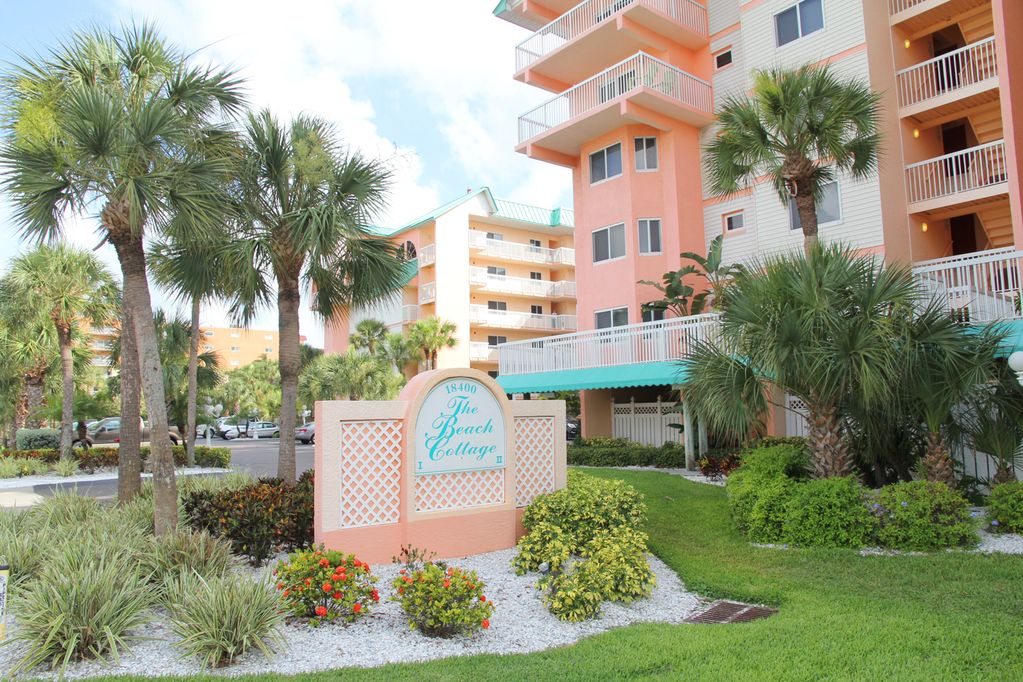 A view of the Beach Cottage building 1 & 2 from the front.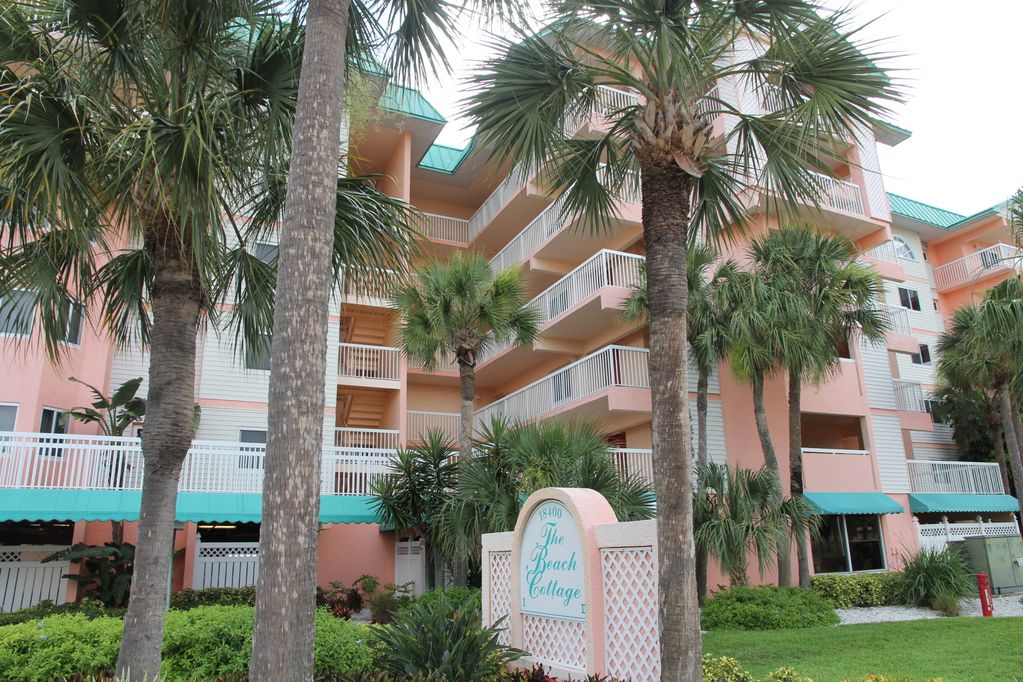 The Beach Cottage property is located in 18400 Gulf Blvd, Indian Shores, FL.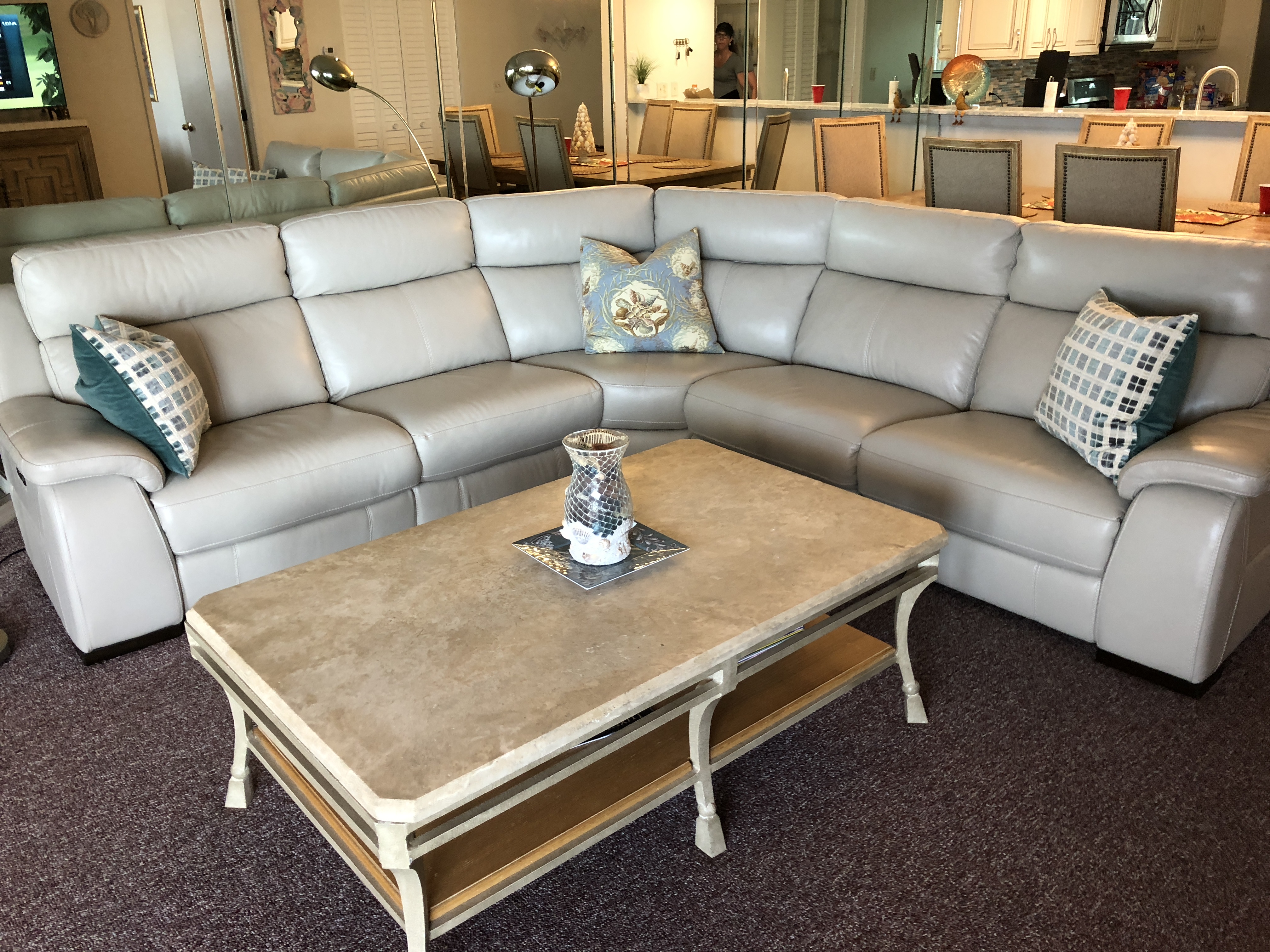 Here's your living room. Thomasville furniture and large big screen HDTVs and wifi are included.
Newly renovated kitchen with high-end LG appliances.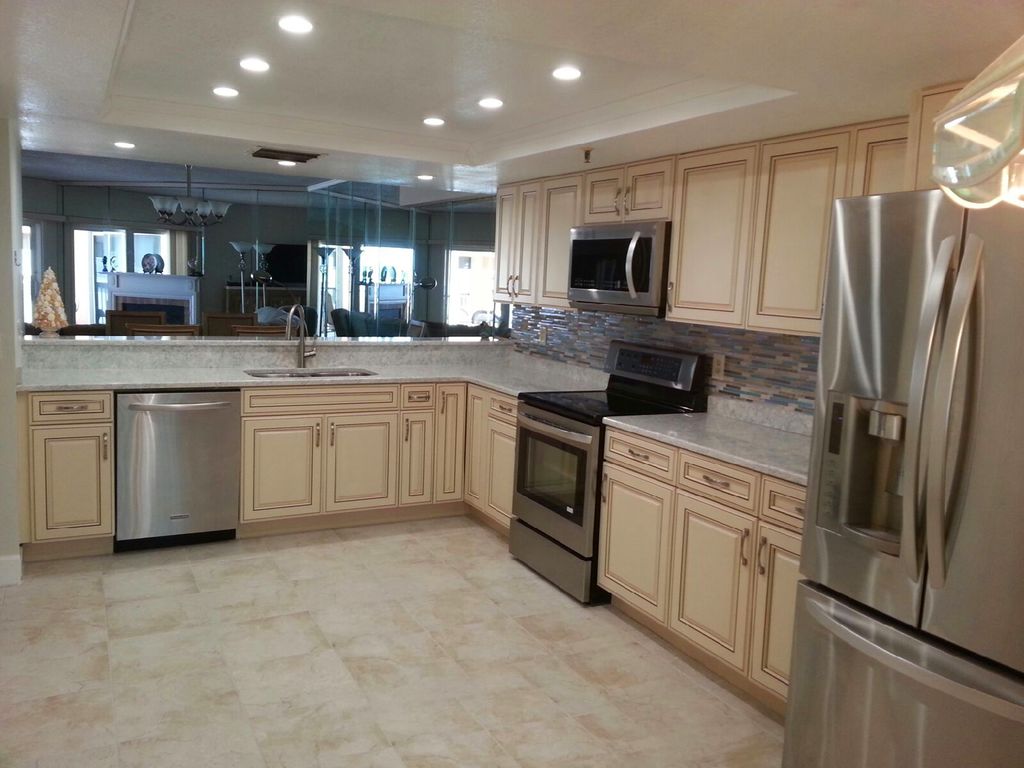 Nice big spacious kitchen fully stocked with all cookware and utensils.
Another kitchen view....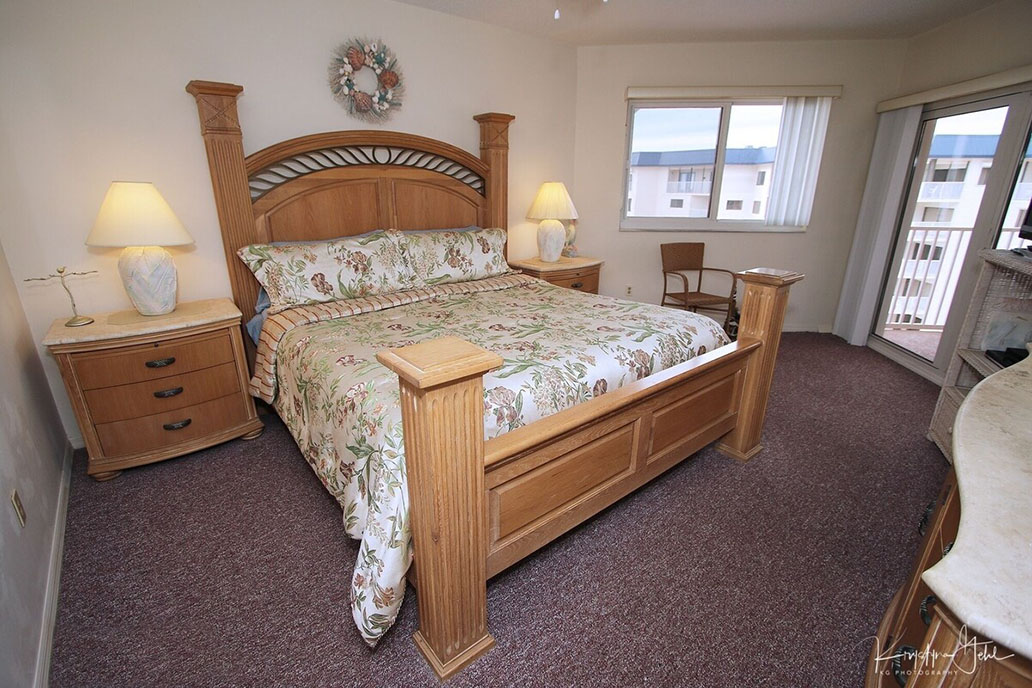 Master Bedroom (TV on right not pictured)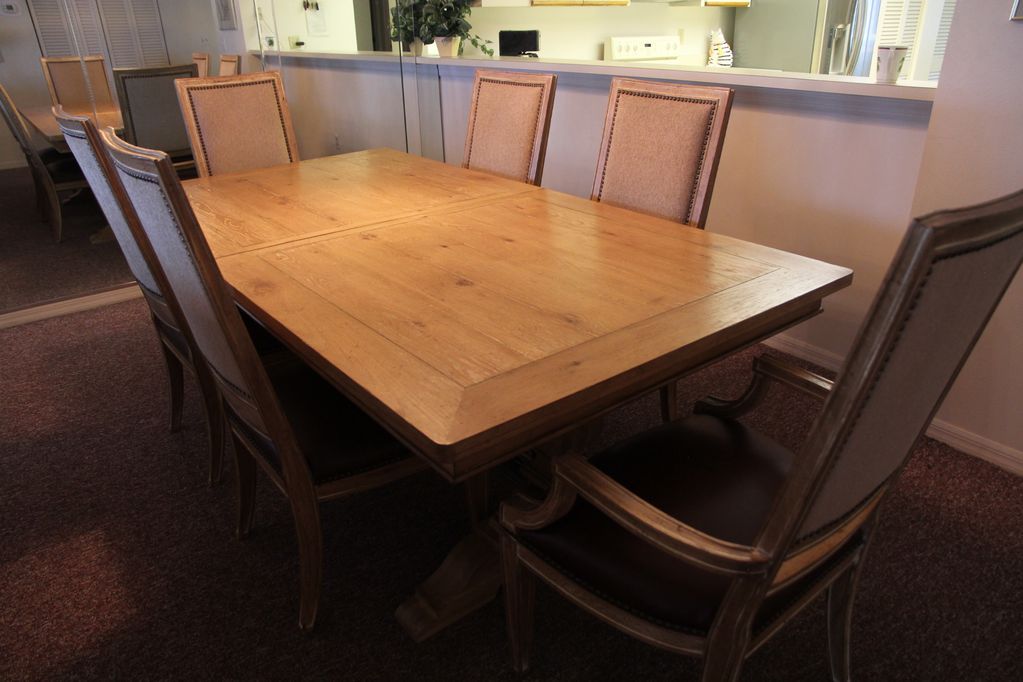 Dining Room
Dining Room
Second bedroom. All bedrooms contain king sized beds!
Second bedroom. All bedrooms contain king sized beds!
Second bedroom. All bedrooms contain king sized beds!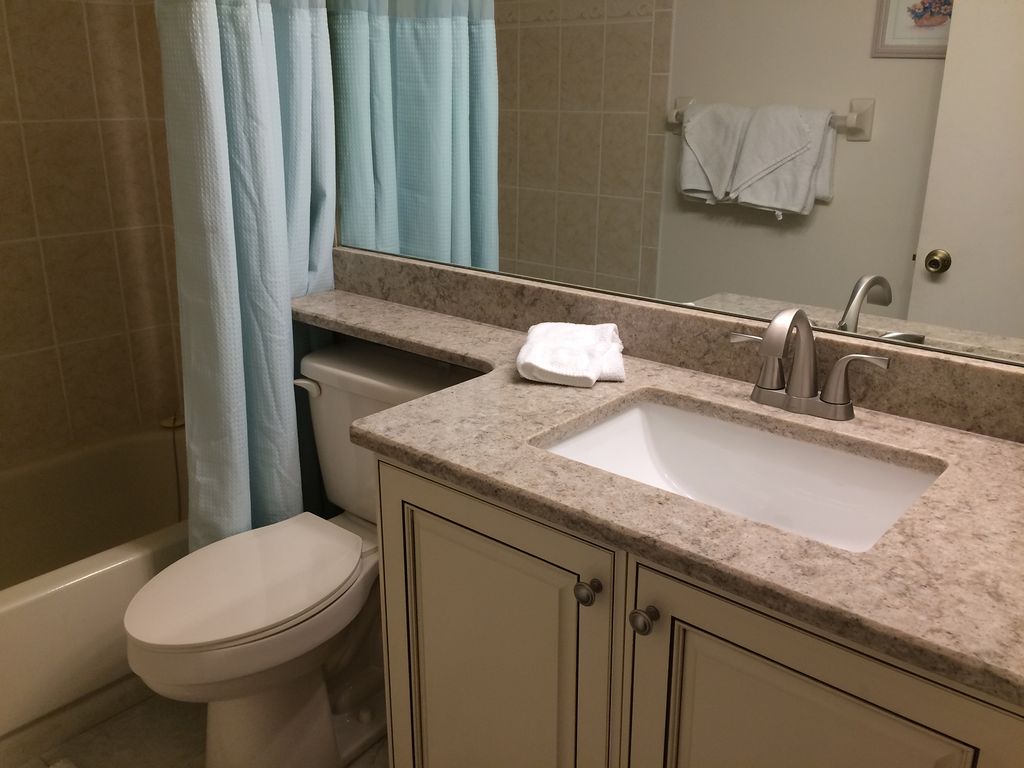 Bathroom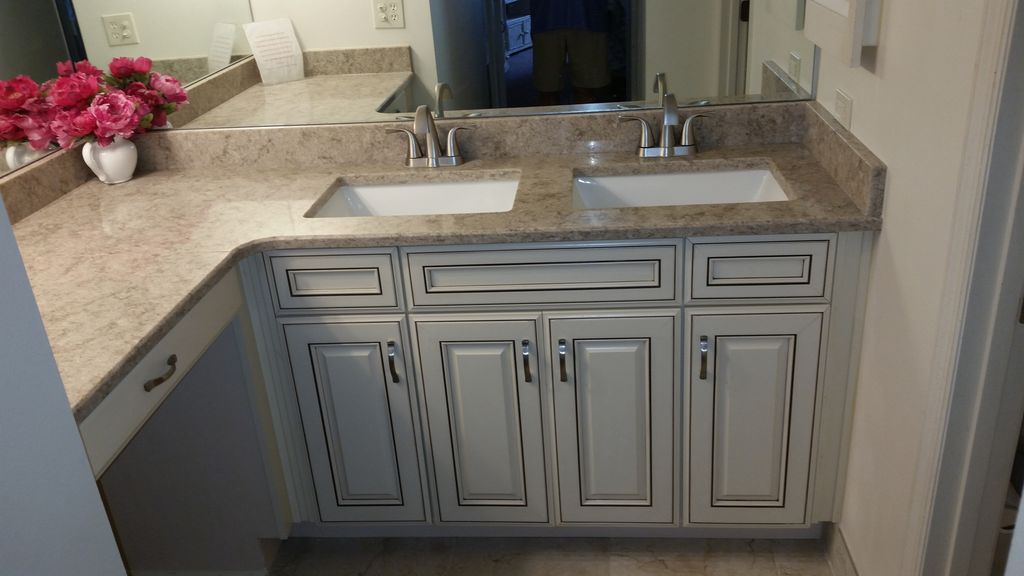 Another Bathroom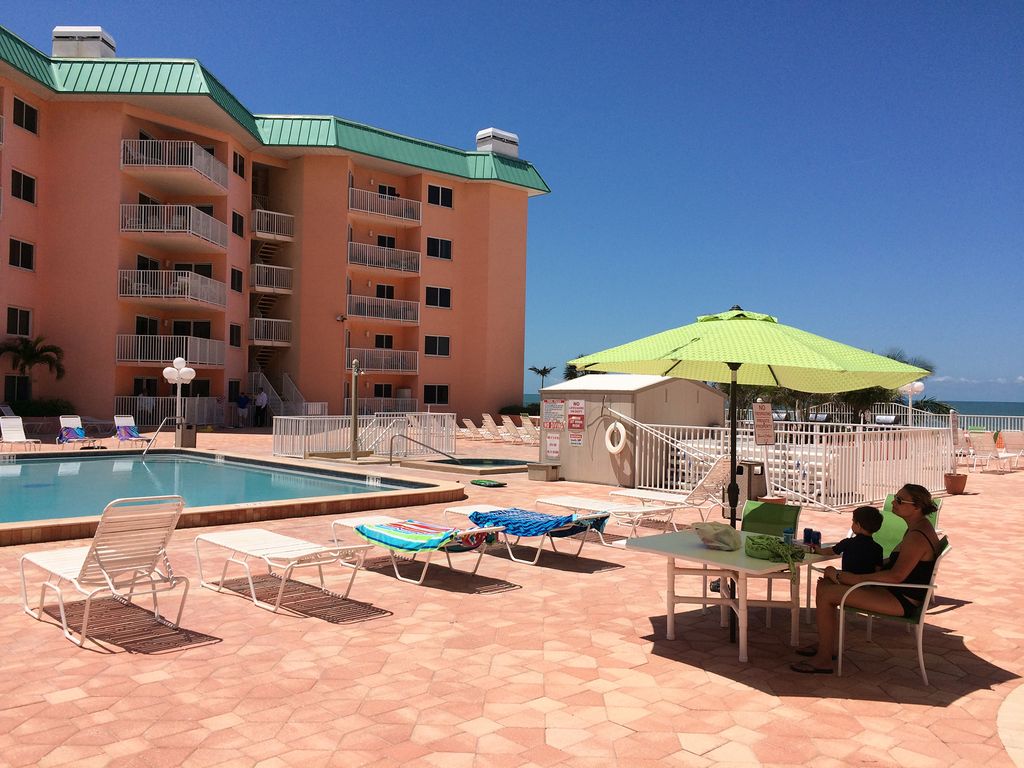 People just love to lounge by the pool at the Beach Cottage. This property is one of the nicest in Indian Shores.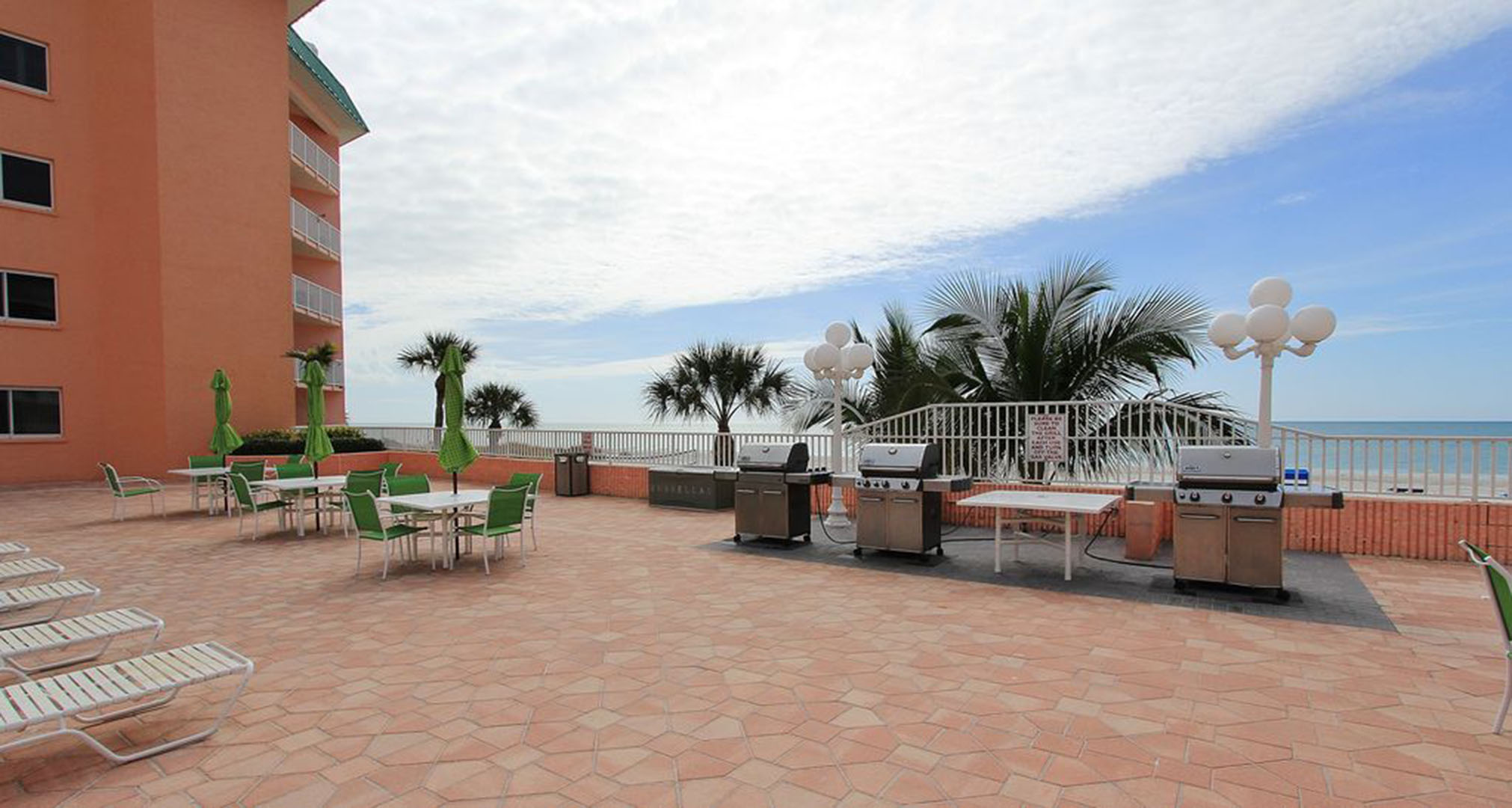 Cook out every nite if you like on these gas grills! Or go to one of 300+ nearby restaurants. Indian Shores is a great place to vacation!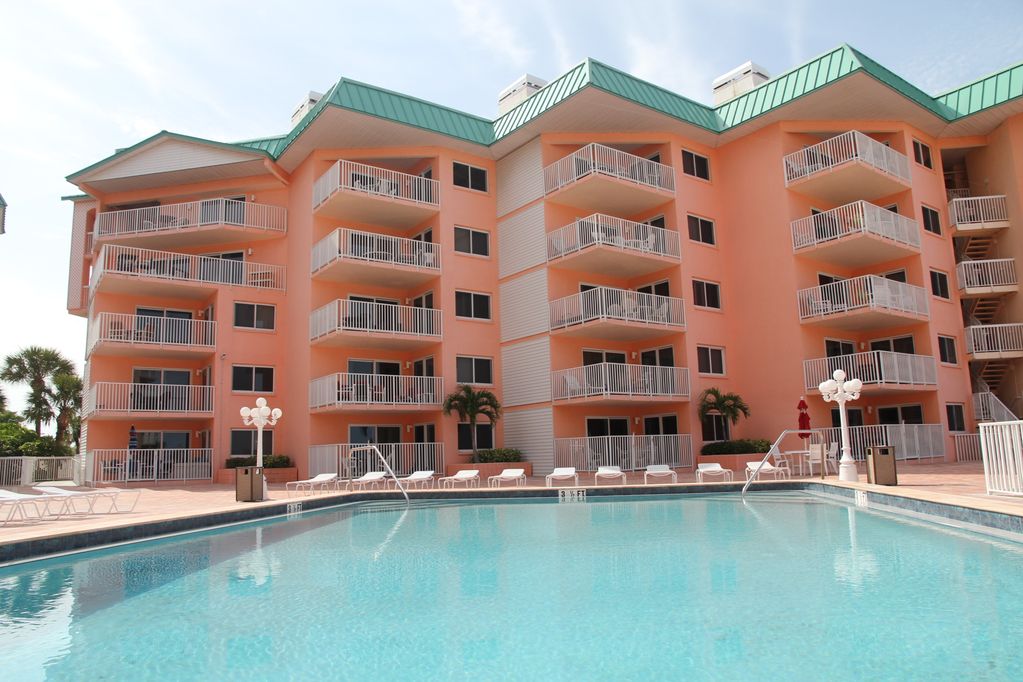 Another view of the pool and Beach Cottage building.
Hot Tub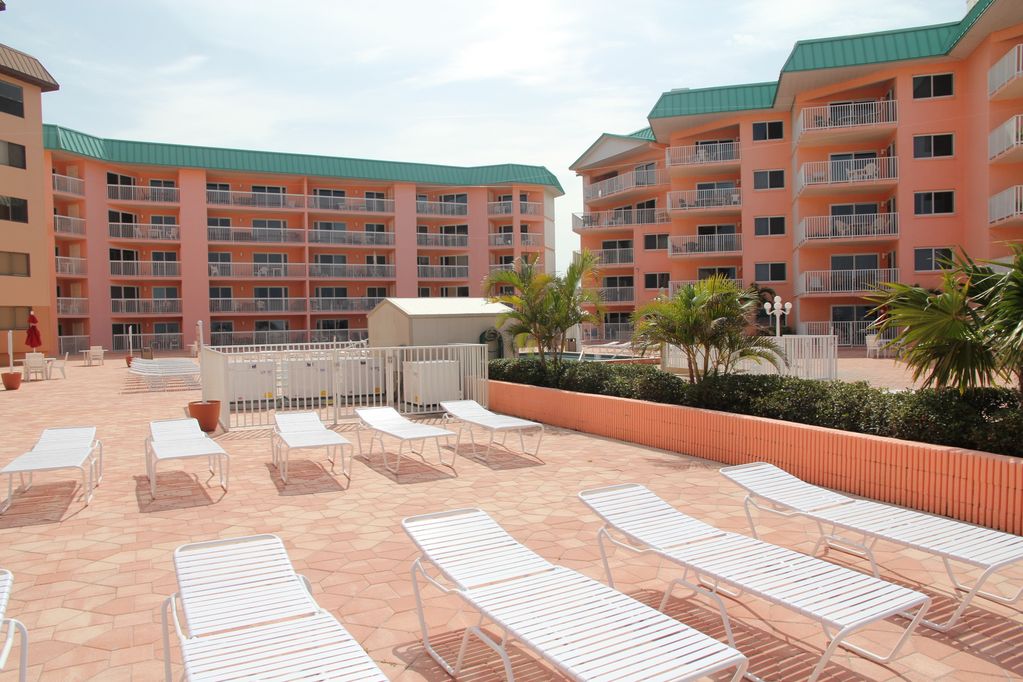 More Pool Deck Photos of the Beach Cottage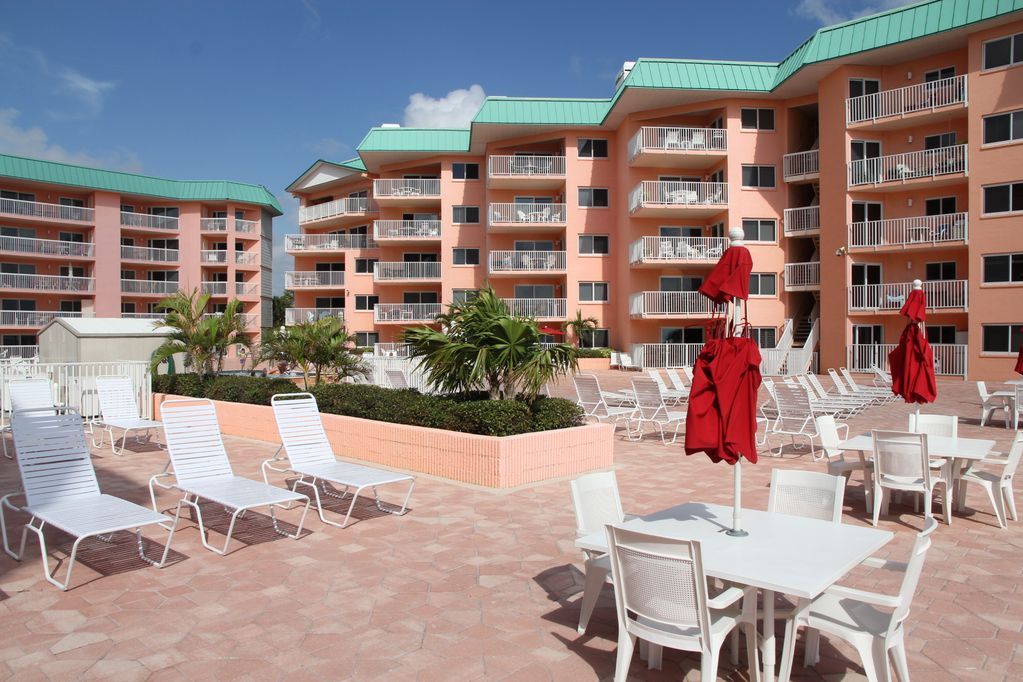 You'll leave with a golden tan!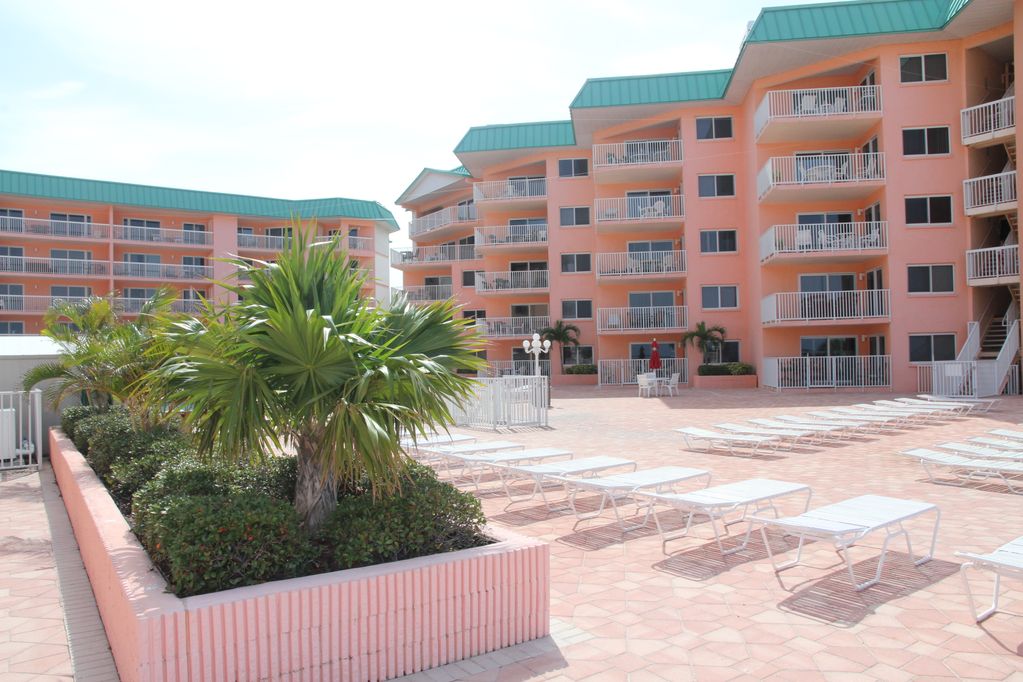 Beautiful palms and landscaping!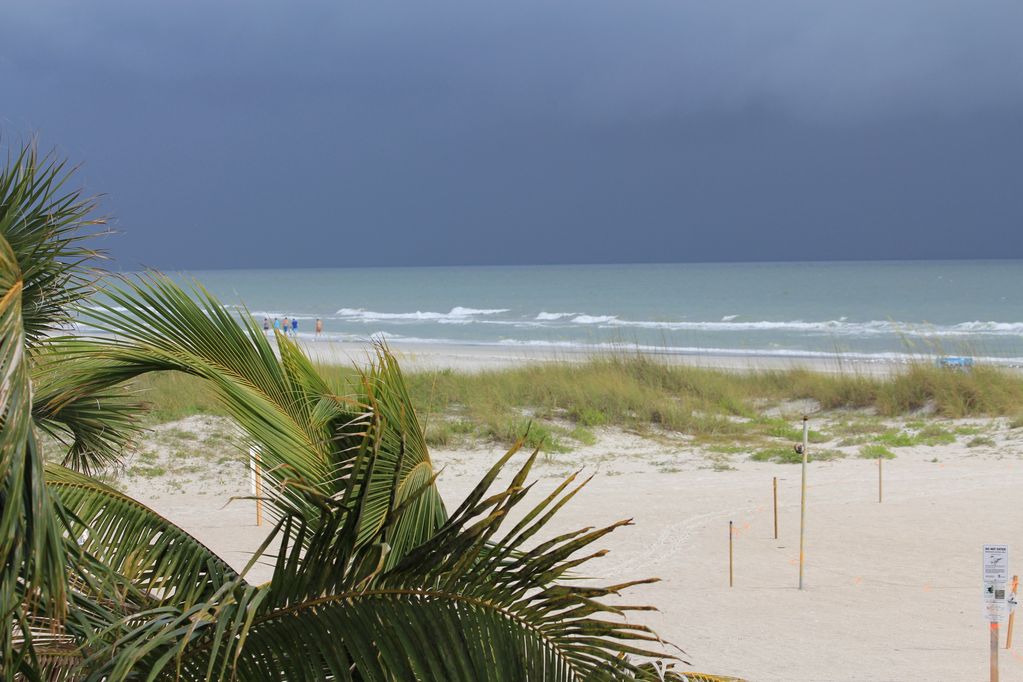 Indian Shores FL has a wonderful beach and ocean. Surfs up! Nearby beaches include Indian Rocks Beach, Maderia Beach, Redington Shores. St Pete Beach and Clearwater beach are 10 minutes away.
Enjoy a whole day at the beach. It take just a minute to walk from your vacation rental condo to the ocean!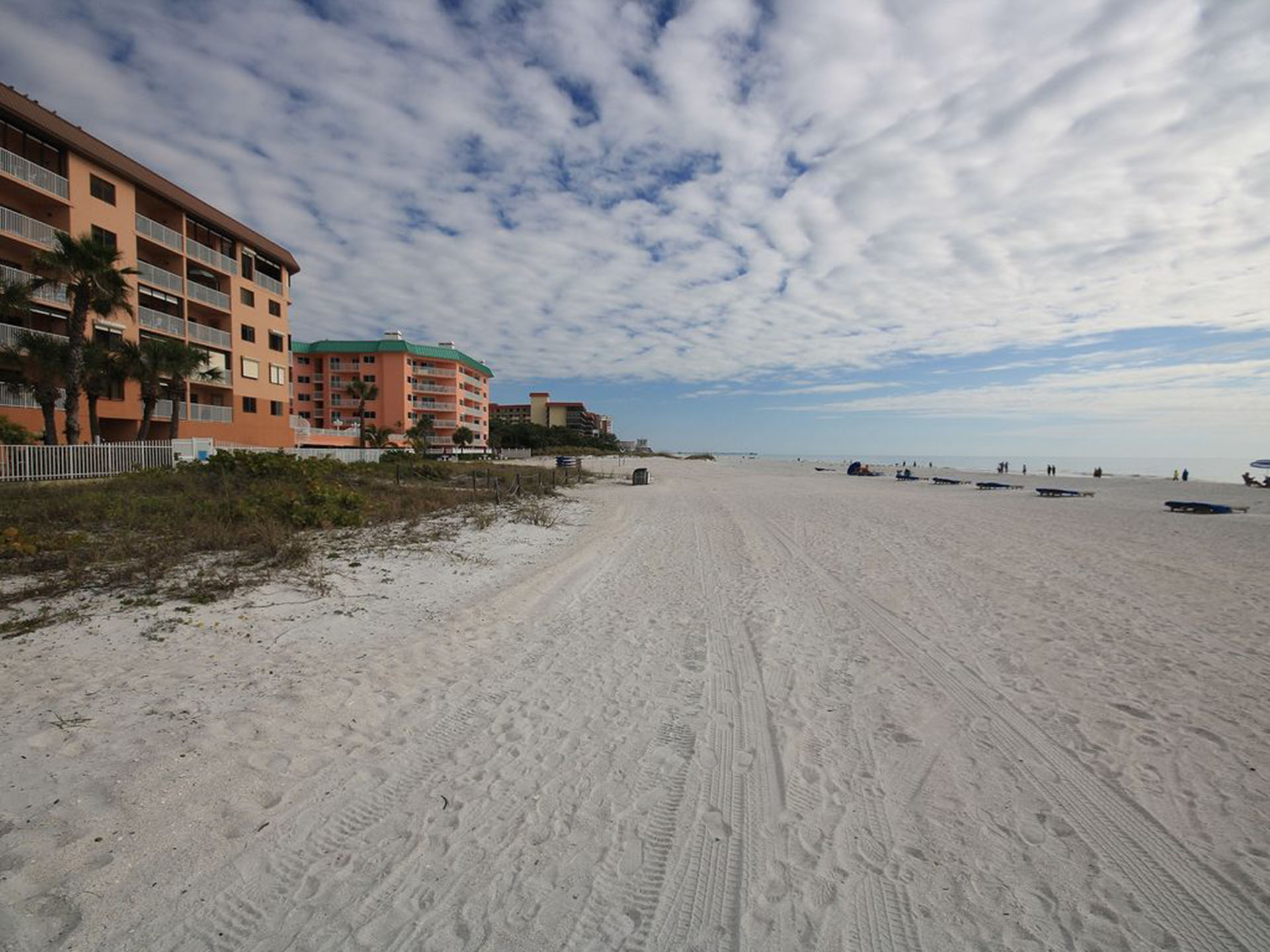 Imagine walking on this sand! It is amazing! The Beach Cottage building shows on the left. This is looking south towards Indian Shores and Redington Shores.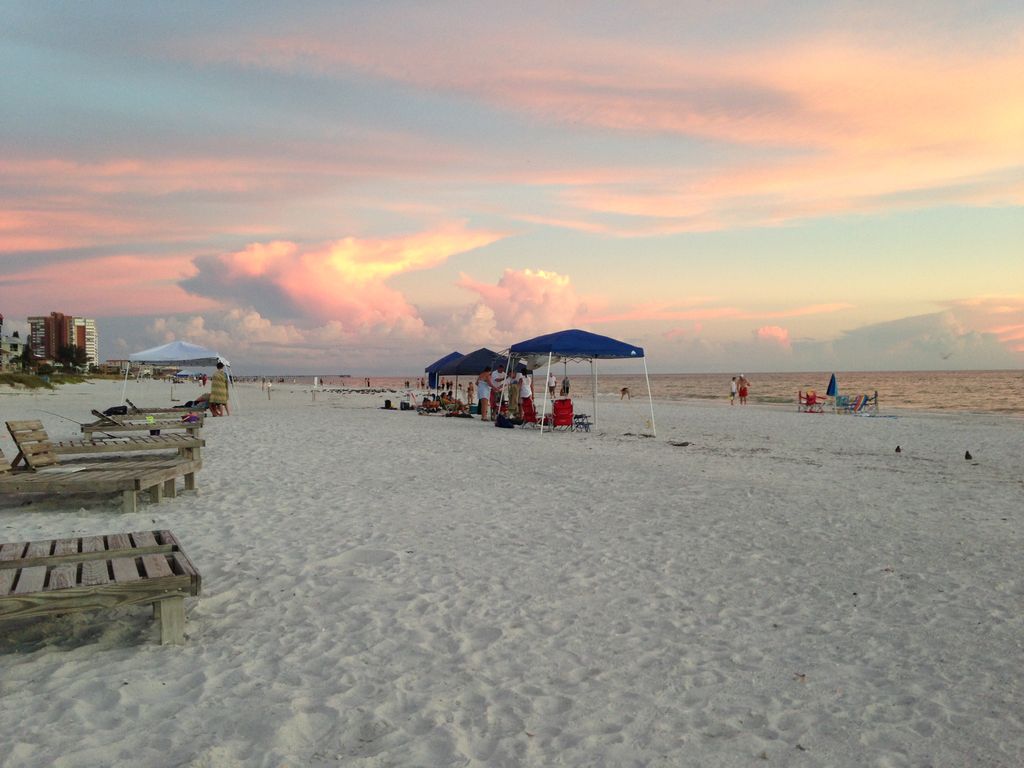 The sunsets in Indian Shores are epic!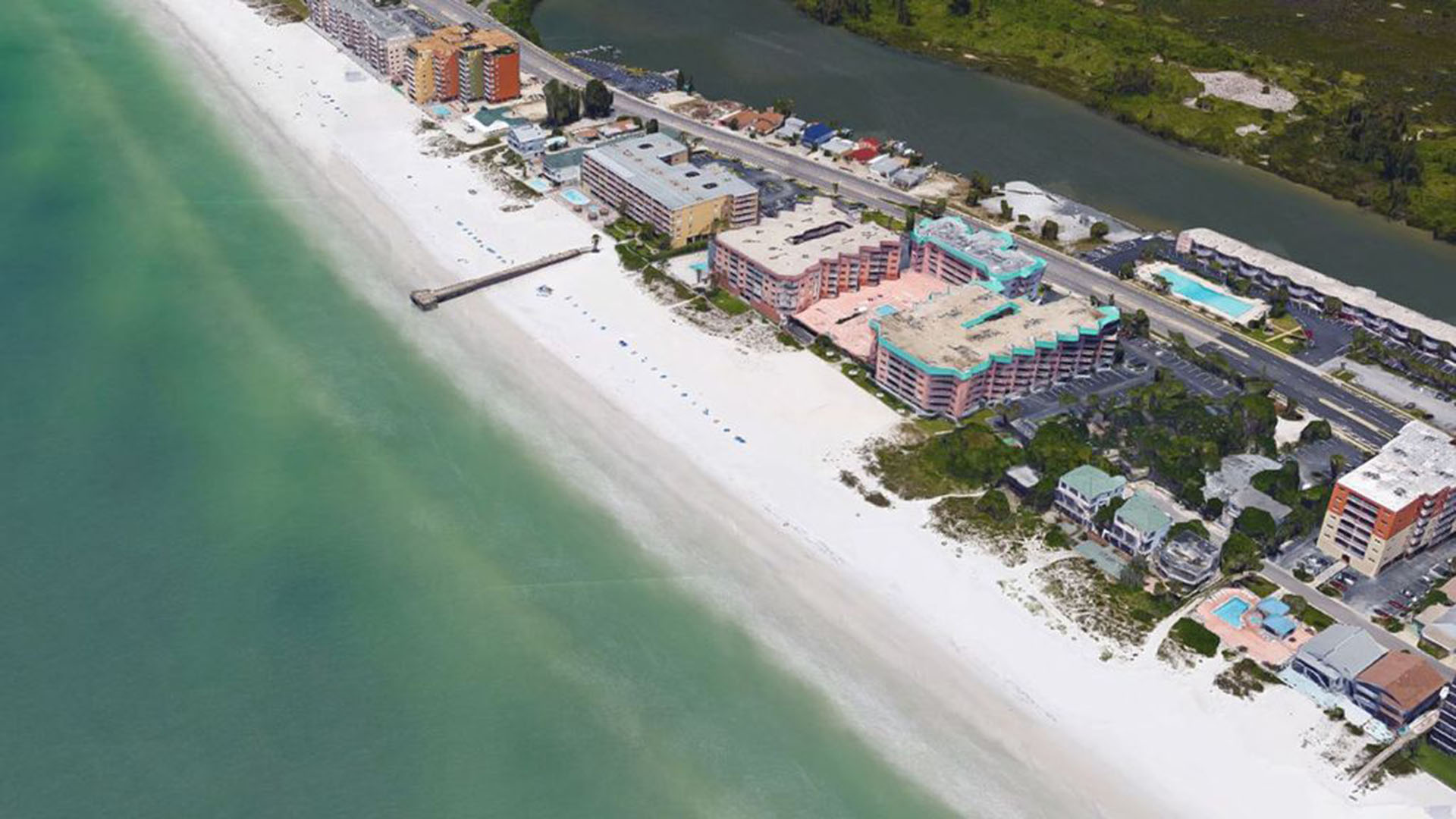 Birdseye view. Birds sold seperately.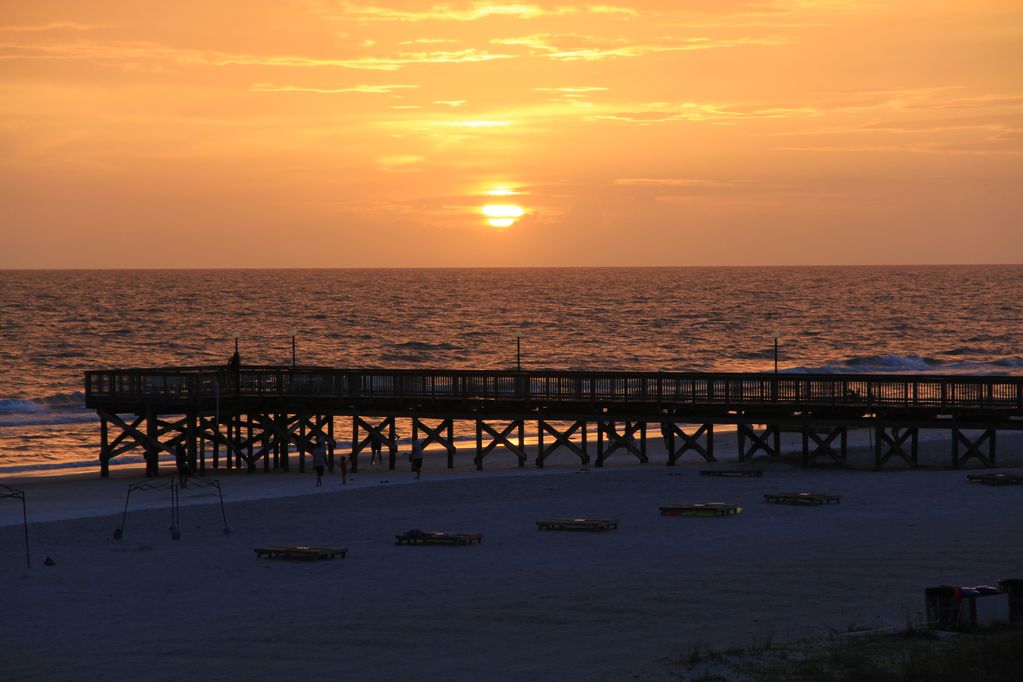 The sunsets in Indian Shores are epic!
Detailed Info
Welcome to our beautiful top floor condo, located on Indian Rocks Beach & Indian Shores, in between Clearwater Beach and St Petersburg on the crystal clear shores of the Gulf of Mexico. This exquisite beachfront condo is just fabulous! The owners of this property have taken great care to make every area of this vacation home outstanding. Between its dramatic location fronting Indian Rocks Beach near Indian Shores, the wonderful tropical furnishings, and magnificent oceanfront views, you'll see why this condominium is in such demand.
Located between St. Petersburg and Clearwater, this large and scenic Indian Rocks Beach condo offers everything you need to have a truly remarkable experience. Positioned on the top level of the beautiful Beach Cottage Resorts, this condo features 2 bedrooms with new king sized beds, 2 full baths, a fully equipped a recently renovated kitchen with high end LG appliances, dining room, living room, 2 big HDTVs, DVD player, High Speed WiFi and of course air conditioning. There is also an in-unit washer/dryer, phone, extra linen, barbecue grill, and your balcony overlooking the beach and ocean.
As part of a resort, you're also provided with a large sun deck featuring a heated pool and spa, and outdoor dining and grilling. The private beach to this resort is only a footstep away, and the location provides plenty of restaurants and attractions for all of your entertainment desires. With incredible views and comfortable living accommodations, it's no wonder why some of our guests have said this vacation spot is the closest thing to heaven!
Reserve / Contact Info
To reserve this unit, please contact Martin Bokesch (Eastern Time Zone USA). You get the lowest price at the Beach Cottage when you book directly thru me!!!
419-531-7131 (Weekdays 8-5 Eastern Time)
419-343-0066 (Evenings and Weekends)
Email: Martin@martinscondo.com - When emailing, please include your dates of interest and number of adults and kids in your party.